We're about five months into the COVID-19 pandemic, and at this point, I only shop online. Personally, I love shopping online, and it's only gotten better over the last few years. So here's a collection of the best places for sustainable online shopping for everything you need, from sustainable clothes to clean beauty products.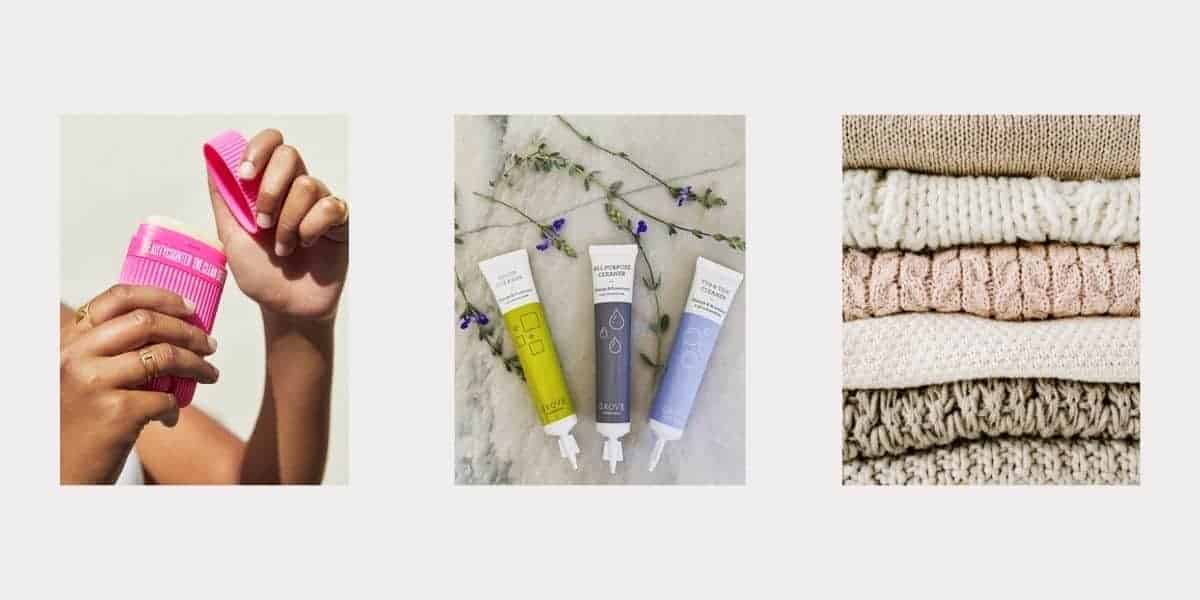 EarthHero
EarthHero has become my favorite place to buy new sustainably-made clothes, gear for my kids, and even my dogs! It's the only website I've found designed for a complete sustainable online shopping experience. Picture a Target for sustainable shopping.
Here are a few examples of sustainable goodies I found on EarthHero that were new to me (and I'm a sustainable living blogger, so I'm usually pretty in the know on sustainable brands.)
Seek Dry Goods – I got a few Seek Dry Goods t-shirts for my husband for father's day and he actually loves them and wears them all the time. It's one of the few t-shirt brands I've found with well-made shirts for men that use recycled polyester and organic cotton. Usually, he doesn't like designs or writing. He's a plain t-shirt kind of a guy. But with images of nature and outdoor activities, they're definitely his style.
Maggie's Organics – I also found this brand on EarthHero, and I'm coming back for more. In particular, I loved the tank tops. The sleeve covers my bra strap and the material has the perfect amount of stretch and coverage. Gone are the days when I can wear a see-through t-shirt and get away with it. I need coverage. The stretch is great because it clings just right to my curves without being so tight that it looks like I'm trying too hard. Honestly, it's my perfect tank top.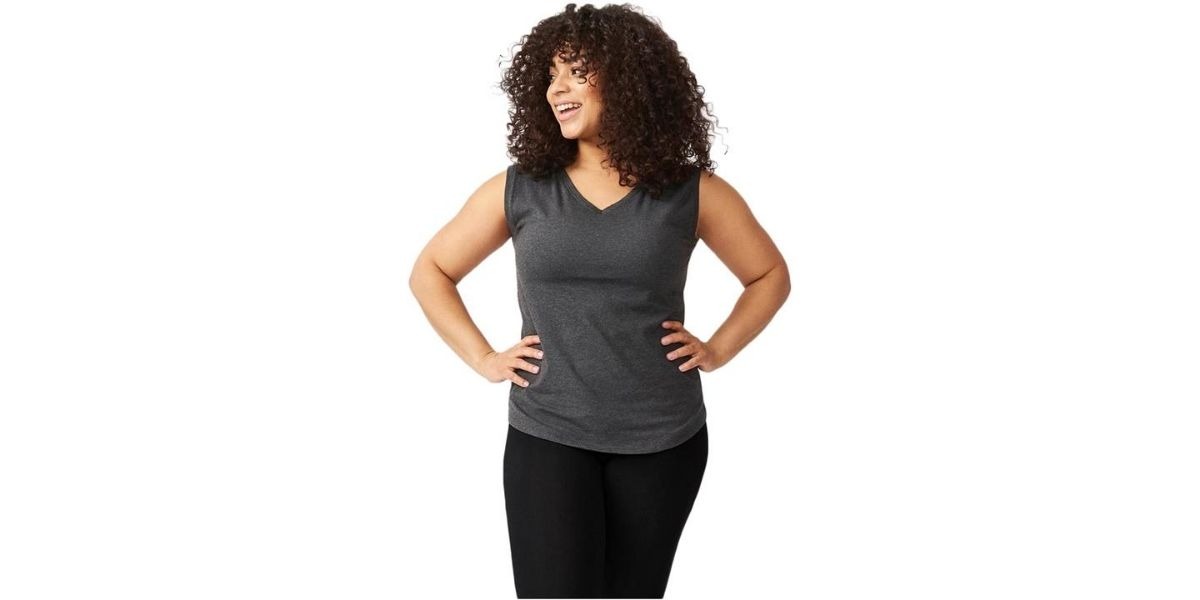 I'd also like to make a note here regarding the models they use. They are beautiful, and they look like real women. These ladies have hips and boobs and they seem to come in all kinds of shapes. Don't get me wrong, I love the skinny models too. Every shape is beautiful. But as a 41-year-old mom that's 5'4″ and 124 pounds (with a few extras for the COVID-19) I appreciate seeing what a t-shirt will look like on me, not a 19-year-old version of me.
Sustainable skateboards – My kids have gotten super into skateboarding this summer, and it's time for my 7-year-old to get her very own skateboard. I haven't purchased this one for her yet, but when I do I'll update it here. But I'm including a link because it's the first skateboard brand I've found that uses recycled fishing nets to create the materials for the skateboard. Using recycled materials to create new things is one component of a circular economy, so it's great to support cool brands like Minnow.
Finally, EarthHero is a great choice if you're interested in sustainable online shopping because their shipping emissions are offset through their partnership with CarbonFund. They're also a certified B Corporation and they give 1% For The Planet. It all adds up.
Well Earth Goods
Well Earth Goods is similar to EarthHero in that they're both sustainable online shopping options. However, Well Earth Goods is more specifically focused on zero waste and plastic-free products. So if you've made a commitment to zero waste or going plastic-free, Well Earth Goods makes it super easy. They also use sustainable shipping materials.
"All Well Earth Goods products are packed in 100% recyclable paper-based or compostable starch-based materials," according to the company. They use compostable starch-based packing peanuts and do not use plastic in their shipping materials.
Grove Collaborative
Grove Collaborative – This is my one-stop-shop for cleaning products. When everyone was scrambling like crazy to find disinfectants, I was already having them shipped to me by Grove. Seriously, so easy. A few of my favorites sustainable products that I've written about before include:
Grove cleaning concentrates – If you're interested in sustainable shopping, you're probably pretty irked whenever you see wasteful packaging. I certainly am. These concentrates offer the remedy to waste. They come in 1 oz pouches with only the cleaning concentrate. You simply add the concentrate to a clean glass spray bottle, add water, and there you have it! A truly green cleaning product.
Grove laundry liquid is also highly concentrated. It comes with a glass dispenser and the laundry liquid is in a recyclable plastic bag. You simply refill the glass container when you need more, eliminating the need for giant plastic jugs of laundry liquid.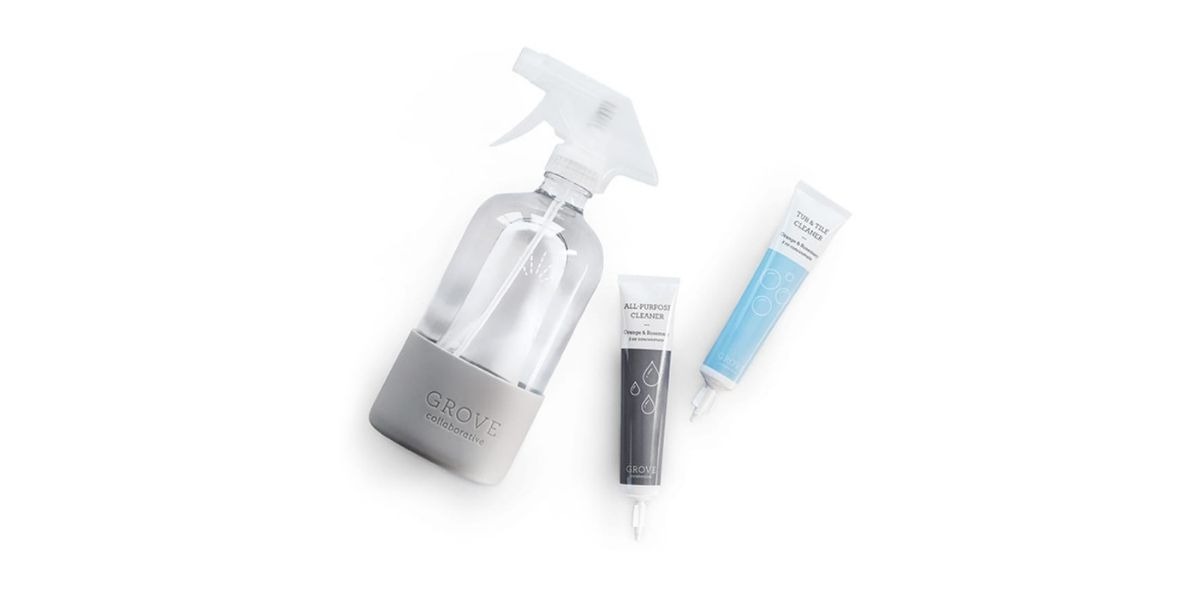 Beautycounter
Beautycounter is the one sustainable and clean beauty brand that has everything I want. Lip gloss and lipstick. Check. A clean and natural alternative to retinol. Check. The best charcoal face mask. Check. But Beautycounter is not just about clean beauty. They're also a sustainability-minded, certified B Corporation that's committed to responsibly sourcing the materials and ingredients in their products.
This may sound a little nutty, but buying beauty products used to stress me out. I wanted great products that were effective and well-priced, but I also wanted them to be clean. But before I found BeautyCounter I always felt like I had to choose one over the other. Either it worked like a charm and it was full of toxic chemicals, or it was clean but I never really loved it. Now, I have both. Beauty products I absolutely love that are also clean and well-priced. Win. Win. Win.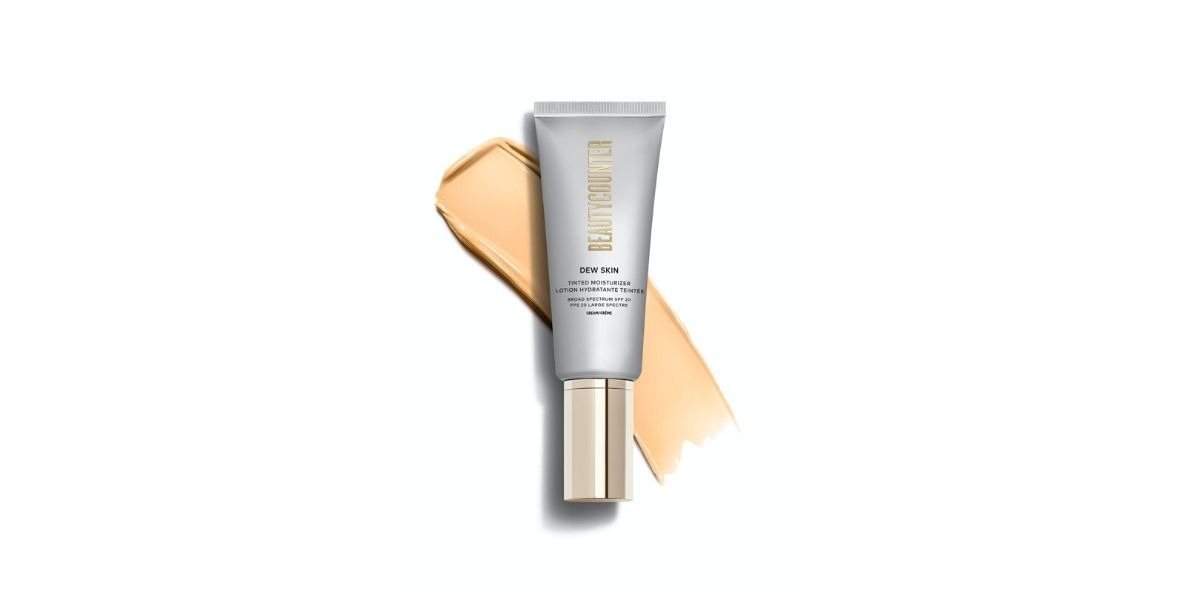 thredUP
thredUP is my go-to sustainable online clothing shop. I have a slight addiction to pretty summer dresses, and I just haven't found the styles I like from many sustainable brands.
Well, thredUP solved my summer dress dilemma! Everything at thredUP is used, so I can buy from brands that may not have a perfectly green supply chain yet, and not feel like I'm destroying the planet. I want to always support sustainable brands. But sustainable fashion has a long, long way to go. So in the meantime, this is my sustainable workaround so I can still dress the way I want, while still staying sustainability-minded.
thredUP sells used clothes from brand names like Athleta and Anthropologie at up to 90% off retail prices. So if you want sustainable online shopping with a huge clothing selection, I do believe thredUP is the place for you.
Made Trade
Made Trade sells ethically made and sustainable clothes, furniture, and accessories. I've also gotten one of my favorite dresses from Made Trade as well as my reusable face mask. That's the dress below.
Made Trade is a trusted place to find small, ethical, and sustainable brands that are hard to find offline. Although I love the huge selection on thredUP, the pieces I buy on Made Trade are unique. When I wear them I always feel like I'm making a statement.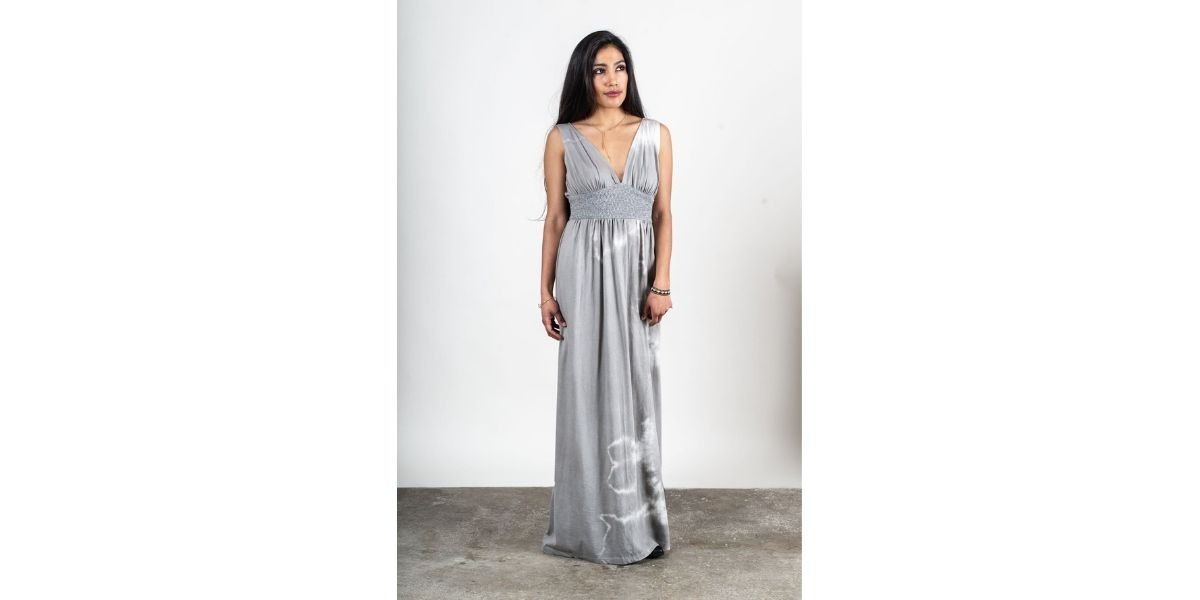 More sustainable online shopping options
Oh, and did I mention I have a sustainable shop too? Yep, yep. I do! Years ago I wanted to create a site like EarthHero or Grove Collaborative, but the tech and logistics got in the way. So I created a sustainable online shop on EarthyB where you can find the best sustainable products from all the shopping sites I list above. It's a work in progress, but I continue to add new sustainable products as I discover them.