You may be hearing a lot of buzz and theories about the shift toward a circular economy. But it's time for the rubber to meet the road. I compiled this list of circular economy examples so you can see not only the products coming out of the circular economy movement but also the companies disrupting today's "take, make, waste" way of doing business.
Ecovative – Renewable and compostable materials
Renewable and compostable materials are essential in the circular economy. Today most foams used in materials like packaging materials, floor mats, and countless other consumer goods are made with industrial foam that will eventually die in a landfill.
Ecovative Design uses mycelium, the root structure of mushrooms, to grow things like packaging foam, vegan meat, and composite materials. The foam can be used to make today's disposable products compostable. For example, beauty sponges, spa slippers and the toes spacers used at nail salons. It can also be made to last in the soles of shoes and as insulation in jackets.
Rothy's – Upcycling
Upcycling is essential in a circular economy. Most plastic bottles end up in the garbage. Instead, they can be turned into useful products like shoes. Rothy's uses recycled plastic water bottles to create their entire line of shoes.
Loop Store – Zero waste
Loop is a partnership with Kroger grocery store and major brand names like Crest, Hidden Valley Ranch, Airborne, Seventh Generation and other brands to deliver groceries in reusable containers that can be refilled and returned again and again. Groceries arrive in an insulated, reusable container via UPS. When you're done with your groceries, return the empty containers to Loop. The containers stay in use, and you get the brand names you already know and trust.
Loop is currently only available in a limited number of cities on the East Coast for US customers.
Shaw Floors – Cradle to Cradle
Cradle to Cradle is one of the foundational principles of the circular economy movement. The Cradle to Cradle Institute teaches and certifies companies that want to make products that design out waste and keep materials in use.
Shaw Floors makes flooring such as carpets, tile and stone, and laminate. Almost 90 percent of the products manufactured by Shaw Floors in 2017 were Cradle to Cradle Certified, according to Shaw Floors.
A few examples of how Shaw Floors flooring is designed from Cradle to Cradle:
Shaw will reclaim and recycle the EcoWorx® Tile Carpets at the end of their useful life.
EPIC® Hardwood flooring uses engineered wood and is made with EnviroCore™ recycled wood fibers.
Shaw Floors is a Berkshire Hathaway Company.
GameStop – Return to Refurbish
To keep materials in use, things like electronics and games will need to last longer. A great example of a company doing this is GameStop. They encourage customers to return products to be refurbished then sold again.
"In 2018 alone, through our U.S. refurbishment center, GameStop refurbished over 5 million pieces of software (CDs) and over 3 million consumer electronic devices, and recycled over 2.7 million pounds of e-waste that could not be refurbished by cleaning, repairing or reselling the refurbished products in our different retail channels," according to GameStop.com.
Fat Llama – Sharing economy
The sharing economy is a principle based on sharing goods and services rather than owning them.
Sharing website Fat Llama allows you to rent the things you want and profit off the things you already own. Things like cameras, drones, and other equipment are popular.
TeeMill – Everything is food and return to renew
TeeMill makes organic t-shirts for drop shippers. Their entire manufacturing and distribution process is closed loop. First, the waste from the cotton seeds is squished and pressed to become vegetable oil and cow feed. The dying process is so clean, the wastewater comes out clean enough to drink.
Finally, when you are finished wearing your TeeMill shirts and sweaters, send them back to be remanufactured. The company will use the clothes you send back to make something new for someone else which closes the loop on your TeeMill shirt.
Most importantly, TeeMill t-shirts are high quality and look great on!
Bite toothpaste tablets – Return to refill
One billion empty toothpaste tubes are thrown away each year clogging landfills. Bite Toothpaste Bits, on the other hand, come in glass containers that are recyclable and refillable. Refills are mailed in compostable containers.
Bite Toothpaste Bits work like traditional toothpaste, but they come in bite-sized bits. Pop a bit in your mouth, wet your toothpaste, and brush as usual.
Buy a bottle or subscribe at BiteToothpasteBits.com

Keep materials in use
To get to a circular economy we need to keep all materials in use. Today, the textile industry produces a ton of waste and pollution. That's why Tonle uses pre-consumer textile waste from remnant markets in Cambodia. New clothes are made from the fabric and the yarn is made from leftover scraps used to sew the clothes.
Not only are the clothes better for the environment, but they also look great on. The below dress, bought on MadeTrade.com, is my personal favorite.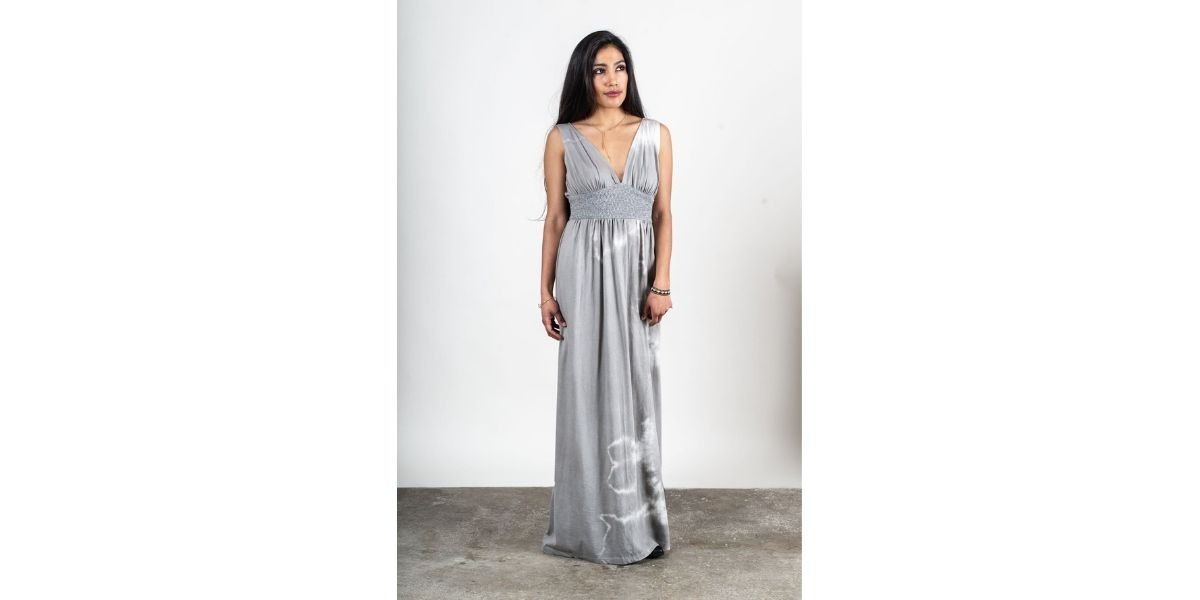 Renewable energy
A final circular economy example is, of course, solar energy. Clean and renewable energy will eventually need to power every factory in a circular economy.