Most swimsuits are made from synthetics materials like polyurethane, polyester, and nylon that are not biodegradable and historically contribute to plastic waste. But a few sustainable swimwear brands are changing that by making stylish swimsuits from recycled materials.
Sustainable swimwear materials
Two upcycled swimwear fabrics come from ECONYL, which recycles nylon waste into new nylon, and REPREVE, which makes new polyester from recycled plastic bottles. Although the materials will never biodegrade, they can be upcycled again and again.
ECONYL: Upcycled nylon
ECONYL® is a fabric made from waste such as old fishing nets, fabric scraps, carpet flooring and industrial plastic from landfills and oceans. This synthetic plastic waste is regenerated into a nylon fabric that can be used again and again to make new products like swimsuits and workout gear. ECONYL is made by Aquafil, a leading nylon producer.
REPREVE: Upcycled plastic bottles
REPREVE® is a fabric made from recycled plastic bottles. Plastic bottles are upcycled into materials like sustainable swimsuits and trunks, the cloth seats in the electric Ford focus and Patagonia's fleece. Today more than 16 billion plastic bottles have been recycled into REPREVE fabrics.
Sustainable swimwear brands
Enough about the fabrics. What you really care about is how it looks, right? Check out these brands to find the swimsuit that fits your unique and beautiful body, style, and active lifestyle.
Related: Casual and sustainable t-shirts for under $40
Circular economy brand: Loop Swim
The only truly circular swimwear company I could find. Loop Swim uses REPREVE fabrics to make their line of sustainable swimwear. They close the loop by taking back swimsuits to be upcycled.
Learn more about Loop Swim
---
Mara Hoffman
Mara Hoffman is a leader in the sustainable fashion movement. The Mara Hoffman swimwear collection is made with ECONYL and REPREVE recycled fabrics.
"In 2017 alone, our use of ECONYL® fabric diverted a total of 10,797 lbs of waste from landfills, including 2,744 lbs of fishing nets," according to the company.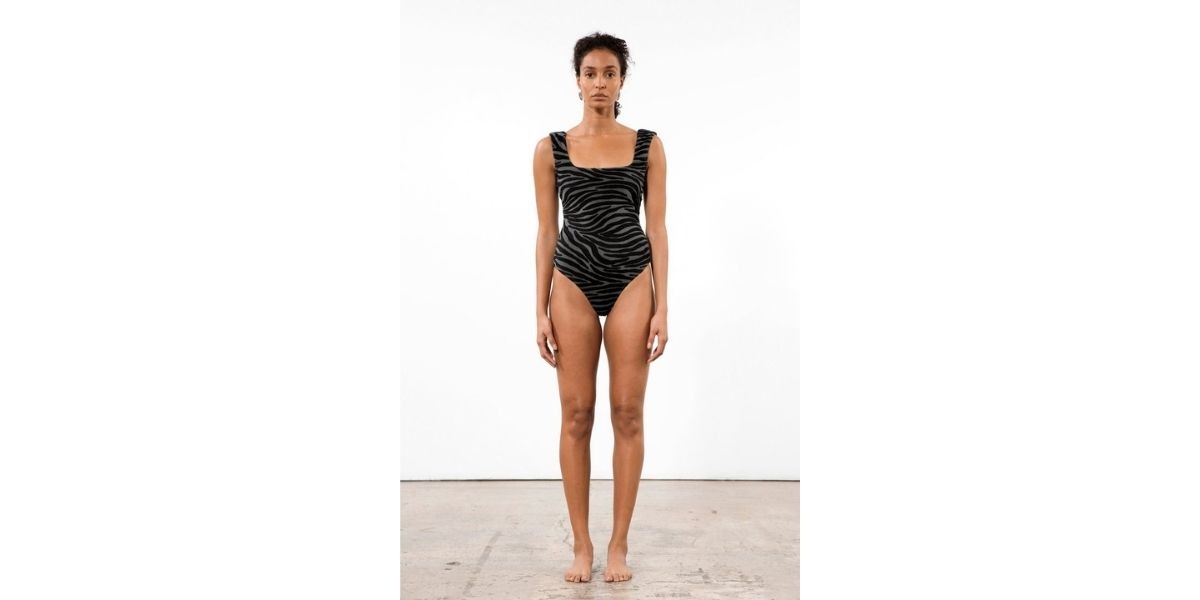 ---
Sustainable swimsuits from Seea
Seea uses REPREVE and ECONYL fabrics to make their swimsuits sustainable. They also make eco-friendly wetsuits out of Yulex natural rubber. Their swim collection has a range of styles from teeny bikinis to full-coverage rash guards and surf suits. Picture the below surf suit with tan linen pants for after swim drinks by the pool.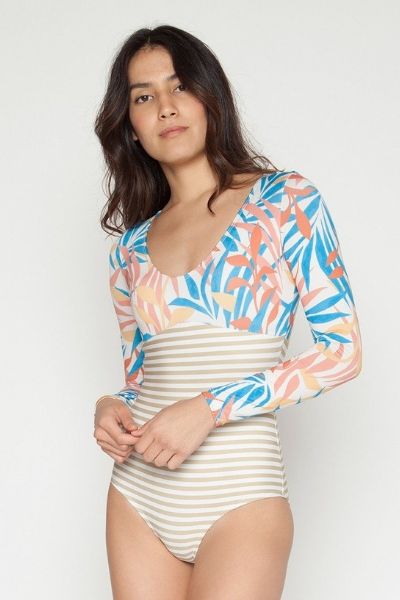 ---
Bare Beach
Bare Beach uses REPREVE fabric to make its sustainable swimsuits. Their Double Strap Bikini Top has customizable straps for those of us who need a little more support and lift. Their bikinis come in prints and solids so you can mix and match.
Learn more about Bare Beach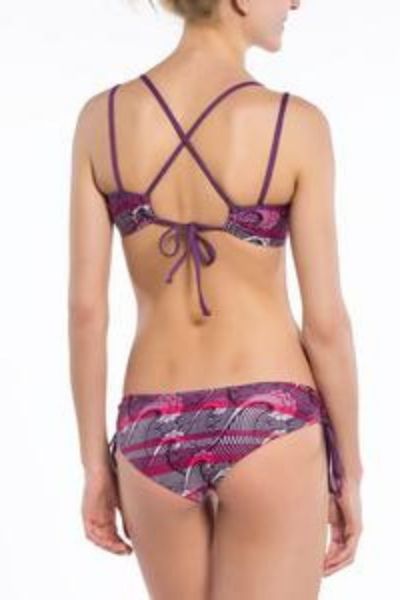 ---
Koru Swimwear
Koru uses ECONYL nylon fabric for their swimsuit collection. This is another swim collection with a variety of styles and a nice collection of long-sleeved rash guards. I love the hand coverage on the below suit.
Learn more about Koru Swimwear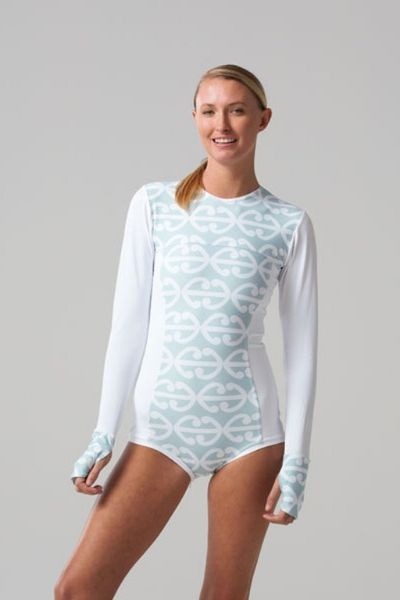 ---
Reformation
Reformations claim to fame is they are the most sustainable option after being naked. If you're interested in seeing a brand with sustainability and circularity truly at its heart, check out their website. They break down each detail that goes into creating a sustainable company, from materials to packaging. In regards to their swimsuits, most of the swim collection is made using ECONYL® fibers according to the company.
Related: The simple sustainable living guide
---
Anowi Surf
Anowi uses REPREVE fabric to make sustainable swimsuits. Their collection includes a swimsuit sports bra top (this is genius!), surf skin leggings, rash guards, and high waisted bikini bottoms so there's a perfect fit for active women with every type of body.
Learn more about Anowi Surf
---
Sustainably made swim trunks for men
Outerknown
11 time World Surf League Champion Kelly Slater and designer John Moore started Outerknown because they wanted to create surf-style clothing in a more conscious way. Today their line includes fashion that appeals to more than just surfers. Outerknown uses fabrics like ECONYL nylon, merino wool, and recycled polyester to make their board shorts.