I grew up in California so I'm a shorts and T-shirt kind of a girl. Unfortunately, up until just a few years ago, it was almost impossible to find cute, well-fitting, and sustainable T-shirts for less than $40.
I'm willing to pay a few extra bucks for a sustainable shirt that's well-designed using eco-friendly practices and materials. But ultimately, I don't want to spend more because I know myself too well. I spend my days working at home, hanging out with my kids, walking the dogs, and cooking three meals a day. Things get messy. Stains happen.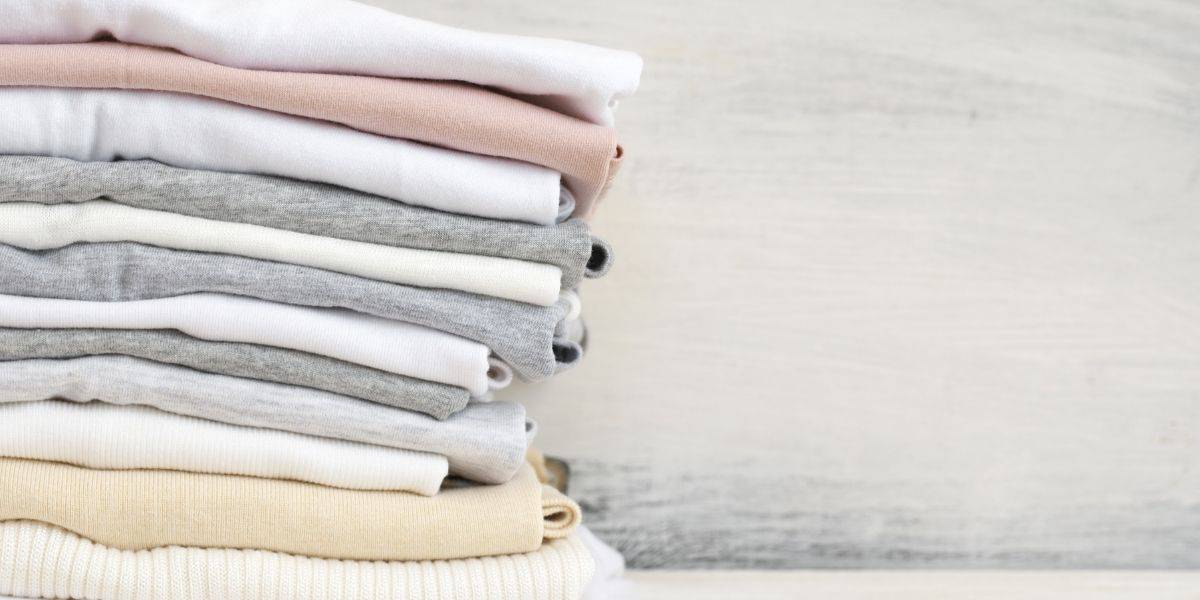 Why sustainable t-shirts matter for the environment
Before I dive deeper into the best sustainable t-shirts, let me briefly explain why buying sustainably-made clothes is important.
"Fashion production makes up 10% of humanity's carbon emissions, dries up water sources, and pollutes rivers and streams," according to These facts show how unsustainable the fashion industry is by the World Economic Forum. "What's more, 85% of all textiles go to the dump each year."
That's a lot of environmental problems all wrapped up in two sentences. The list goes on, so I won't attempt to unpack all that here. Instead, I'll explain what each brand below says they're doing to reduce their own environmental impact.
Related: The simple sustainable living guide
Casual shirts by Seek Dry Goods
Seek Dry Goods* just might be my favorite sustainable shirt brand. I just keep ordering more shirts from them and time I'm so happy I did. Their shirts are fitted with a perfect scoop neck that helps accentuates my feminine features without being overly suggestive. I'm a little curvy, so loose-fitting shirts give me an instant mom-style that I'm just not ready for yet. Even 41-year-old moms should be able to show off some curves right? Plus, the brand is sustainability-minded which is essential.
"Our goods are sourced using organic and recycled materials to reduce water and energy consumption while eliminating the use of harmful toxins," according to Seek Dry Goods.
I've given my husband several t-shirts from Seek Dry Goods, and he loves them as well. I just ordered a few for myself because the fabric is so soft and thin. If you like thicker fabric, go for Recover Brands instead.
tentree: Buy a sustainable t-shirt and plant ten trees
Tentree set the standard for sustainable t-shirts years ago when they committed to planting 10 trees for every t-shirt sold. As of this writing, they've planted more than 48 million trees according to their website. Their goal is to plant one billion trees by 2030. Their t-shirts are made using sustainable materials according to the company.
The best part? They look great on and cost about $35, give or take a few bucks depending on the style.
Maggie's Organics tank tops
Maggie's Organics is another sustainable shirt brand I love. They offer 3rd party verification about their fair trade and organic claims. They also link to information about their product's origins and supply chain. I wish every brand offered similar information. It would make it so much easier to understand whether or not it's a brand I want to support.
Fair warning: their tank tops tend to shrink a bit, so if you're between sizes, go one size up. I'm usually a size small (123 pounds and 5'4″) but with this brand, I need a size medium to keep it from getting a bit snug after I wash it. These shirts are a thick and stretchy material, which I love in tank tops! If I'm wearing a tank top, I need full coverage on the material side. No see-through for me, please.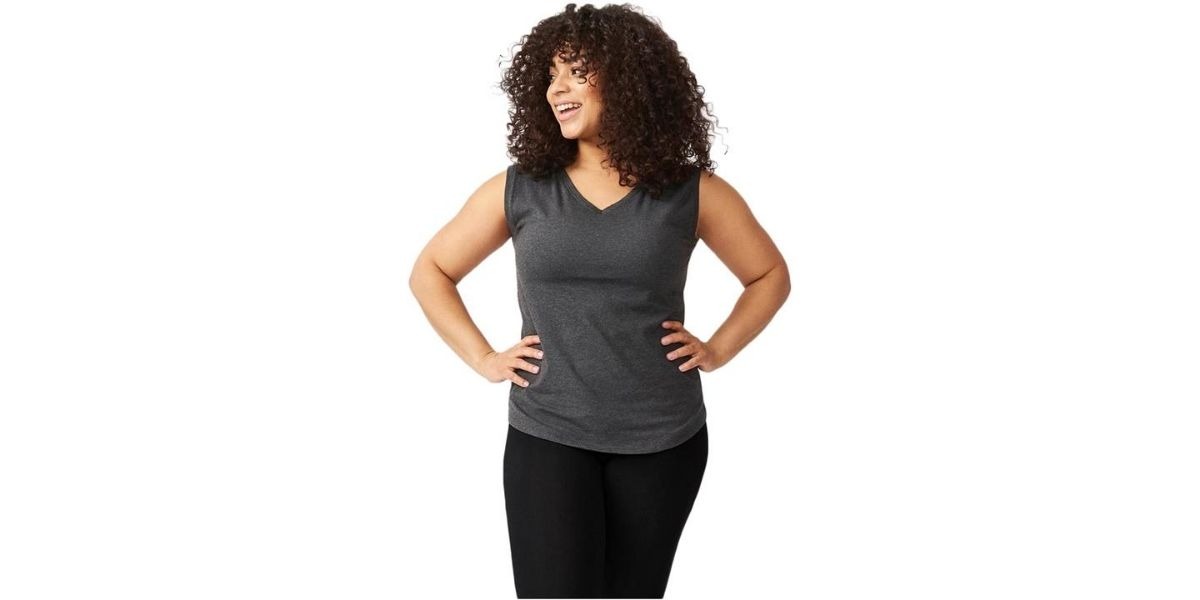 Recover Brands: T-Shirts from recycled bottles
Recycled water bottles may not sound like a sustainable resource for a material to make t-shirts out of. However, if there's one material there's plenty of in this world, it's plastic water bottles. So Recover Brands takes recycled water bottles and turns them into durable and sustainable t-shirts. When you're done with that shirt, send it back to Recover Brands and they'll recycle it into a new one.
The Recover Brands t-shirt material is thicker than the other t-shirt brands on this list. My husband loves the thicker material because he says it feels like a durable work shirt. Their "sport" shirts on the other hand are super soft and thin. I have a white sport shirt by Recover and it's almost see-through. Which one you like best will depend on personal preference. I prefer a thicker material when I work out, but my husband prefers it thinner.
United By Blue for cleaning up our oceans
For every product purchased, United by Blue removes one pound of trash from oceans and waterways."

– United By Blue
Love this brand! Similar to tentree's commitment to planting 10 trees for every sustainable t-shirt you buy, United By Blue removes one pound of trash from our oceans and water. They've removed over three million pounds of trash from the water according to their website. They use sustainable materials like hemp, organic cotton, and recycled polyester.
Their sustainable t-shirts are designed for durability and you can feel it. I bought one of these shirts for my hubby and it feels similar in thickness to the Recover Brands t-shirts. You can feel that it's designed to last, which is an essential sustainability principle. Plus, I like the design and it seems to fit him true to size. He wears a large and is about 6 feet tall and 195 pounds.