Sustainable marketing is more than just a new buzzword. It's what every company needs to do if they want to appeal to consumers that are increasingly savvy and concerned with climate change and social justice. But it's not just about listing a few environmental or social benefits.
Sustainable marketing and branding require companies to make genuine commitments, execute and report on those commitments, then hire people qualified to honestly communicate those benefits. When all that's in place, a company can run an effective and honest sustainable marketing campaign that not only appeals to consumers but also contributes to the public good. Not just customers and the company's bottom line.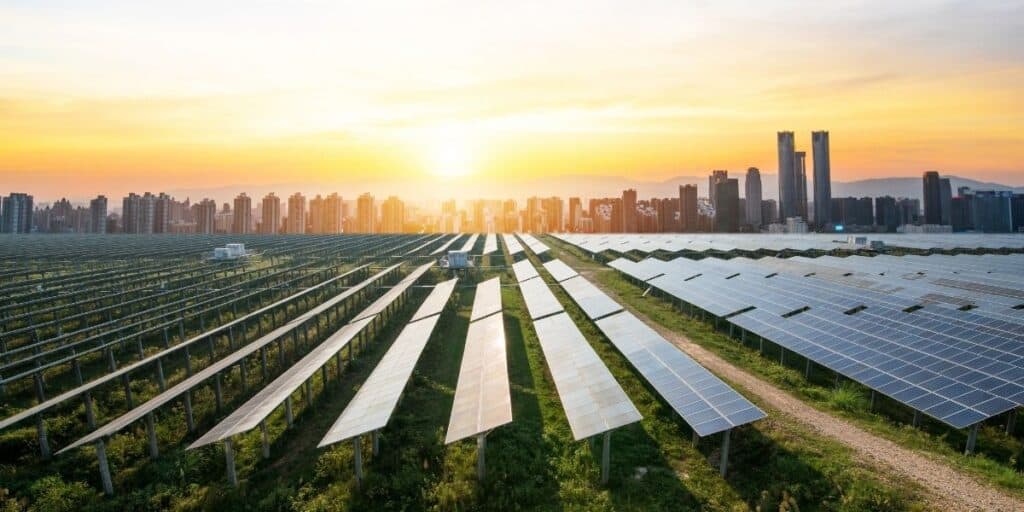 If your company is ready to tell real stories that solve real problems, you're ready for a sustainable marketing and branding campaign. Here's what you need to know.
What is a sustainable marketer?
Before we get into what sustainable marketing is, it's important to define what a sustainable marketer does. Because behind every marketing campaign is a real person responsible for communicating that company's benefits. Truth in advertising has always mattered, but it's especially important when communicating environmental and societal benefits.
"My role is to communicate with clarity the truth of a brand or organisation I am responsible to 'market', rather than sharing the best 'version of the truth ' – which could be misconstrued as misleading (greenwashing / purpose-washing / mislabelling) and most certainly doesn't align with transparency and honesty," according to The Sustainable Marketer Manifesto. "My responsibility is to educate myself and commit to continually staying curious and alert, so that I can create meaningful and innovative solutions and share knowledge to meet the needs of stakeholders, whilst wholly respecting the planet."
What is sustainable marketing?
Sustainable marketing is promoting and communicating the benefits of a product or service for the consumer and the environment without greenwashing. Sustainable products and services should be beneficial for people and the planet. The benefits must be explained effectively and truthfully which requires a certain level of expertise in environmental problems and solutions by the marketing team.
What is sustainability branding?
Natalie Gilson, the owner of Tortuga Creative Studio, explains what sustainability branding is:
Sustainable branding means building a brand with a higher purpose at its core. A sustainable brand stems from a sustainable business and advocates for both the company and its higher purpose. Sustainable brands know the impact they want to have on the planet, what they stand for in addition to profit and how they are actively committed to their cause.
Sustainability in branding also goes one further than a companies' environmental considerations because for sustainable, do-good businesses to become the norm, it is essential to consider the longevity of the sustainable business itself. Sustainable branding equips companies with the tools that they need to survive and thrive against their non-sustainability-driven competitors.
A few essential factors Natalie incorporates into their sustainable branding campaigns include:
Aligning your brand with a higher purpose. What cause is your brand most dedicated to, and how will it resonate with your target audience.
Weaving your higher purpose throughout your brand. How can your brand be a voice for the things you care for and help achieve your sustainability goals.
Ensuring your brand is authentic to avoid greenwashing and purpose-washing. If you say you support something, don't be afraid to show how.
Building a brand identity that helps you stand out amongst your non-sustainable competitors.
Helping you make conscious decisions about your brands' presence by understanding the options out there to reduce your environmental impact—alternative papers, plant-based inks and green web hosts, to name a few.
What is greenwashing?
Greenwashing is promoting small environmental benefits when the environmental problems created by the company or product far outweigh the benefits. ClientEarth offers a large profile of greenwashing advertising campaigns and other marketing efforts aimed at misleading the public about fossil fuels' harmful impacts on society and the environment. Greenwashing is not only misleading, it's also prohibited by the Federal Trade Commission under Truth in Advertising regulations.
"An environmental marketing claim should not overstate, directly or by implication, an environmental attribute or benefit. Marketers should
not state or imply environmental benefits if the benefits are negligible," according to Guides for the use of environmental marketing claims by the FTC.
Read: Environmentally friendly products: FTC's Green Guides
How do companies benefit by offering sustainable products and services?
More and more consumers are seeking products that are environmentally friendly. 45% said sustainable and/or environmentally-friendly products were very important to them according to Meet the 2020 consumers driving change by IBM.com.
Not surprisingly, younger people are more likely to care about climate change than Baby Boomers according to Gen Z, Millennials Stand Out for Climate Change Activism, Social Media Engagement by Pew Research.
Who are sustainable brands marketing to?
"Conscious consumers" is my generic answer. But "conscious consumers" are conscious of different issues. They might be looking for any range of benefits including organic or regenerative farming practices, climate action, health, social justice, or animal welfare. So which benefits should companies focus on for the biggest commercial and environmental impact?
Five areas for effective action are water, carbon, waste, products, and packaging according to PA Consulting, an innovation and transformation consultancy.
Sustainable marketing campaign examples
Below are three examples of brands with sustainable marketing and branding woven throughout their websites and social media campaigns.
Avocado Green Mattress
Avocado green mattress stands out because its sustainability and non-toxic credentials are all over the website. On their website, they clearly state that they are one of the world's most sustainable brands.
Our mission is to be the most respected source for organic mattresses, pillows and bedding at affordable prices — while maintaining environmentally conscious, ethical, and sustainable business practices — to help safeguard the health of people and the planet."

– Avocado Green Mattress
It's also an incredibly comfortable mattress – my daughter has it and we both agree that it feels like sleeping on a fluffy cloud.
SunPower
SunPower's benefit to customers is that they save the hassle of grid outages with SunPower solar + storage. The benefit to the planet is that you're not using fossil fuels to power your home.
What do you really save with solar? You can save more money with better solar, and you can save more than just money with SunPower. Save time, save fossil fuels, save yourself the hassle of grid outages—with SunPower solar + storage you don't have to choose."

– SunPower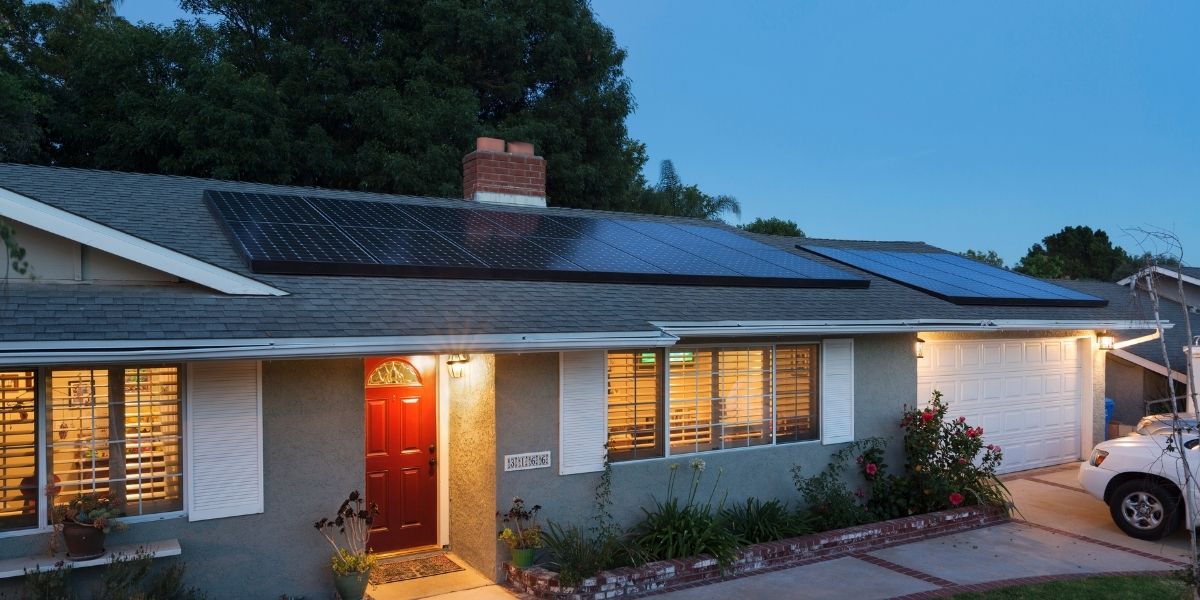 AlterEco
AlterEco is a green chocolate brand that uses earth-friendly ingredients. The benefit to customers is obvious: yummy chocolate. But there are lots of delicious chocolate brands to choose from. What makes AlterEco different and appealing for earth-conscious consumers is its commitment to being a clean and green chocolate brand.
The first thing you read on their home page is:
The Cleanest Greenest Chocolate. Organic chocolate that regenerates ecosystems, empowers farmers, and reverses climate change."

– AlterEcoFoods.com
Throughout the website, you can learn more about regenerative agriculture and sustainable packaging. The packaging itself states the product's environmental benefits. A few examples include: "restores forests," "sustainably grown," and "plant-based wrappers." If you're concerned with the environment and you love chocolate (like me) then this chocolate brand becomes an easy choice.
Ready to start a sustainable marketing campaign?
Remember that every sustainable marketing campaign starts off with a genuine story about what matters to the company. That story should be told by someone who not only understands the benefits your product or service provides for customers, but also for the planet. If you're ready to get your green company discovered on Google, let's chat about ways to work together.