For years, beauty brands called themselves "green" simply because they used some organic or "natural" ingredients. Beautycounter on the other hand consistently pushes the envelope toward sustainability. Here's how plus a few of my favorite products.
Responsible sourcing
Their responsible sourcing program is a great example of what makes Beautycounter a sustainable beauty brand.
"Over the years, we have worked hard to build a responsible sourcing program to continually address high risk ingredients including: vanilla, mica and palm oil," according to Beautycounter. "We're committed to selecting ingredients and materials that prioritize the people and the planet for generations to come."
Roundtable on Sustainable Palm oil
Palm oil is a common beauty brand ingredient that's rarely sustainable, simply because growing palm trees is often linked to the deforestation of endangered and ancient forests. To address this issue, Beautycounter is a member of the Roundtable on Sustainable Palm Oil, which helps businesses source responsibly sourced palm oil.
Mica: Problems and solutions
Beautycounter has also done a lot to call attention to the fact that mica (the ingredient that gives eye shadow and lipgloss its glimmer) often comes from child laborers. If you're a parent like me that simply can't stand the thought that children are working in mines rather than going to school because they have to support their families, then this is a cause to care about. Watch The Truth About Mica to learn more.
Sustainable packaging
Beautycounter also has a strong commitment to sustainable packaging materials such as using refillable and glass containers when possible.
As you see, Beautycounter is what I call the epitome of a sustainable beauty brand. Its ingredients are clean and better for our health, its ingredients are sustainably sourced and packaged to some of the highest standards in the industry, and all its beauty products are effective! Now, let's talk about what we came here for – sustainable beauty products that work.
Beautycounter's Clean Deo
This clean and refillable deodorant is the best of many worlds: Full of only clean ingredients, packaged in a refillable container, and it's the only clean deodorant I've found that keeps me smelling clean and fresh for up to 24 hours! How many other deodorants can you say that about? It's also verified by the Environmental Working Group and aluminum-free.
"By making The Clean Deo refillable, we reduced its water use, fossil fuel use, and greenhouse gas emissions by an estimated 47%*.*Relative performance estimated by Eco Impact® COMPASS version 1.0.20," according to Beautycounter.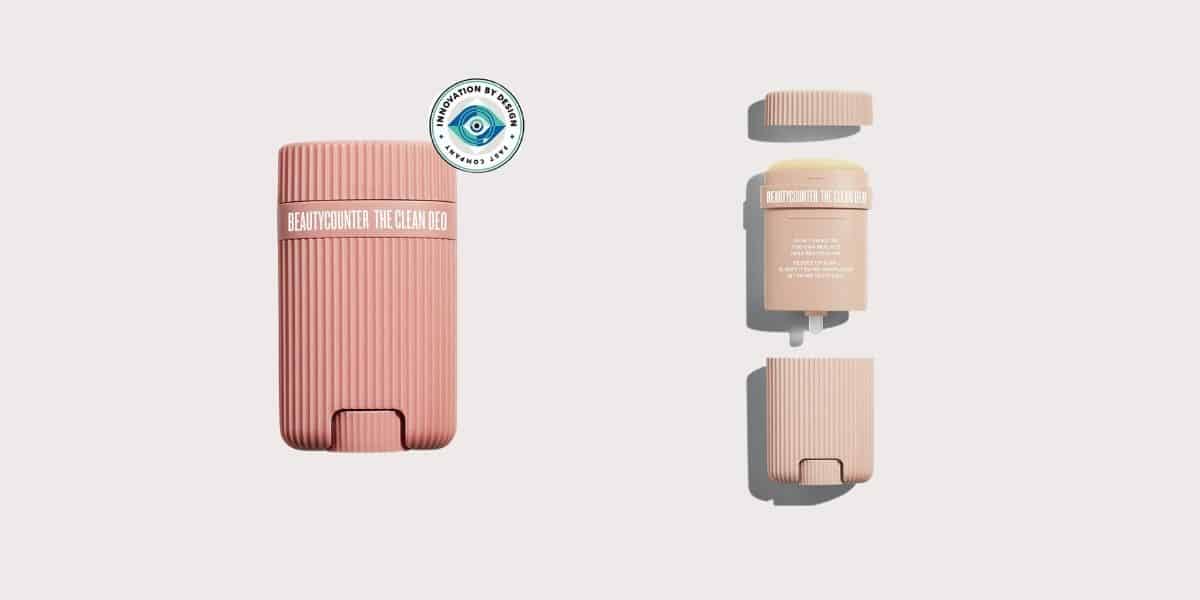 Beautycounter's Beyond Gloss
I use Beautycounter's Beyond Gloss at least five times per day. It smells great, the colors are beautiful, and there's no sticky or white residue. Plus, the Vanilla they use is ECOCERT-certified!
"Vanilla is sweet—but complex—so it was important to us that we find the best of the best for our lip products. We use ECOCERT-certified organic vanilla from Madagascar, sourced through a woman-owned supplier who is commited not only to supplying the highest quality of vanilla, but also to improving the quality of life for their community of farmers," according to Beautycounter.